Philosophy
We come from the real estate industry and think like real estate investors. We are experts in the field and are an equal partner to our customers with our high level of professional expertise. Both are the foundation of our business model and provide the basis for our endeavours to ensure our company's continued existence.
We do not set out on unknown paths, and we do not diversify into industries that are unfamiliar to us, plus we only advise companies from the real estate industry and service providers for the real estate industry.
Thanks to our professional expertise, we see ourselves as a partner to our customers that acts like the customer's own employee, identifies with the customer's objectives and operates in line with the customer's company goals.
We does not see ourselves as a technical service provider bound by instructions, but rather as a partner to our customers that plays a part in shaping their business.
The way we work
Even though RUECKERCONSULT is a consulting firm specialising in communication, we do not view communication as an end in and of itself. Our communication approach is multi-dimensional and balanced. In the interplay between the three points of profile, imparting skills and the goal of generating business, we only recommend communication activities if they are suited to helping our customers to achieve their company's operational and strategic goals.
In everything we do, we use tried and tested, standardised analysis and development tools. Our method is structured and flexible and is based on our communication matrix.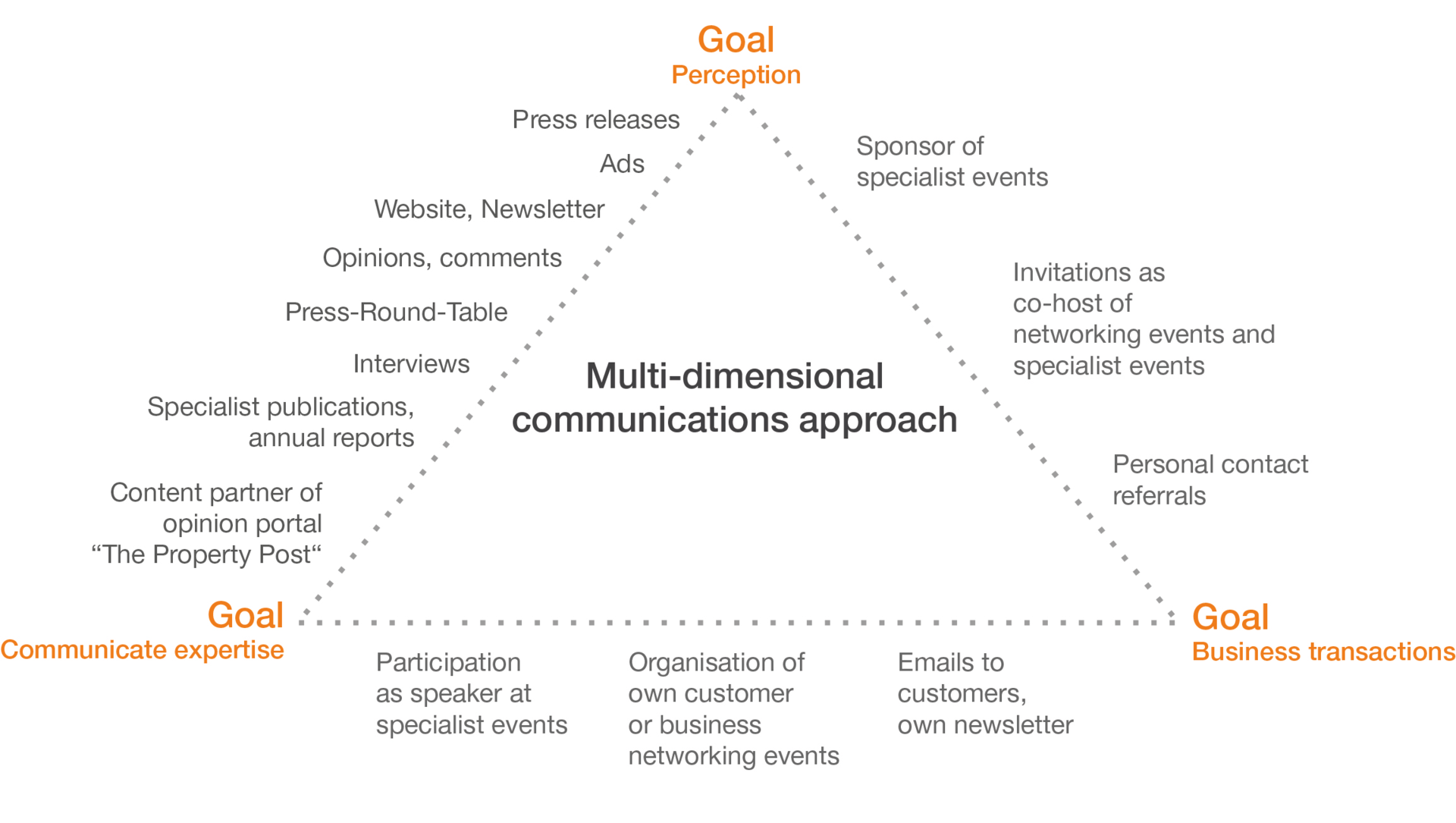 Corporate responsibility
One of our fields of activity is preparing sustainability strategies and sustainability reports for our customers. This is why our philosophy includes examining our own sustainability activities – even though we are a small consultancy firm. We have our own measures and standards in place to ensure our company's continued sustainable existence and to live up to our social responsibility towards employees and as a corporate citizen.
For us, sustainability means choosing a fair approach to our company, jobs, employees, customers,
suppliers, society and the ecological environment that conserves and protects these resources to ensure their continued existence for future generations.